Surgical Applications
Patient Identification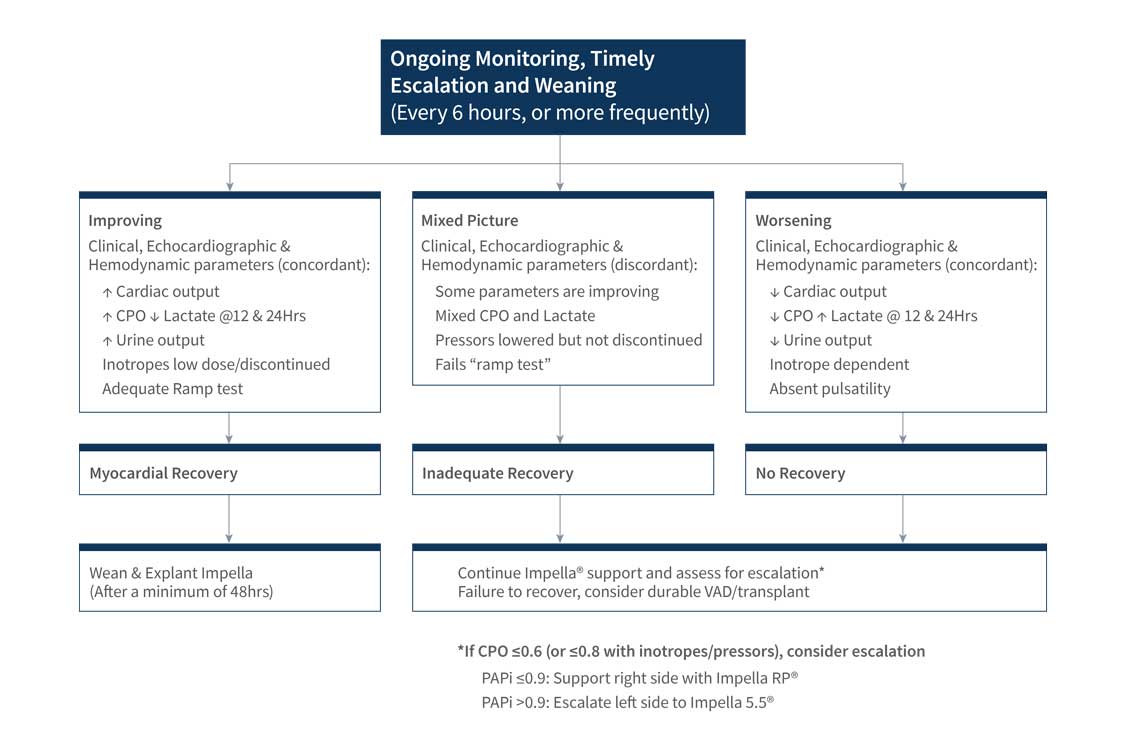 Which Patients Should be Considered for a Surgically-Implanted Impella® Heart Pump?
Significant hemodynamic deficit
Potential need to escalate support
Why escalate?
Unload the left ventricle
Increase end organ perfusion
Facilitate ambulation with axillary insertion of Impella 5.0® or Impella 5.5® with SmartAssist®
Resources from the Education Library
Escalation Strategies that Increase Unloading
Cardiothoracic Surgeon Mark Anderson, MD, discusses how cardiac surgery may help move the data closer to ≥80% survival-to-discharge quality measure in the National Cardiogenic Shock Initiative (NCSI) Study.