Surgical Applications
Patient Identification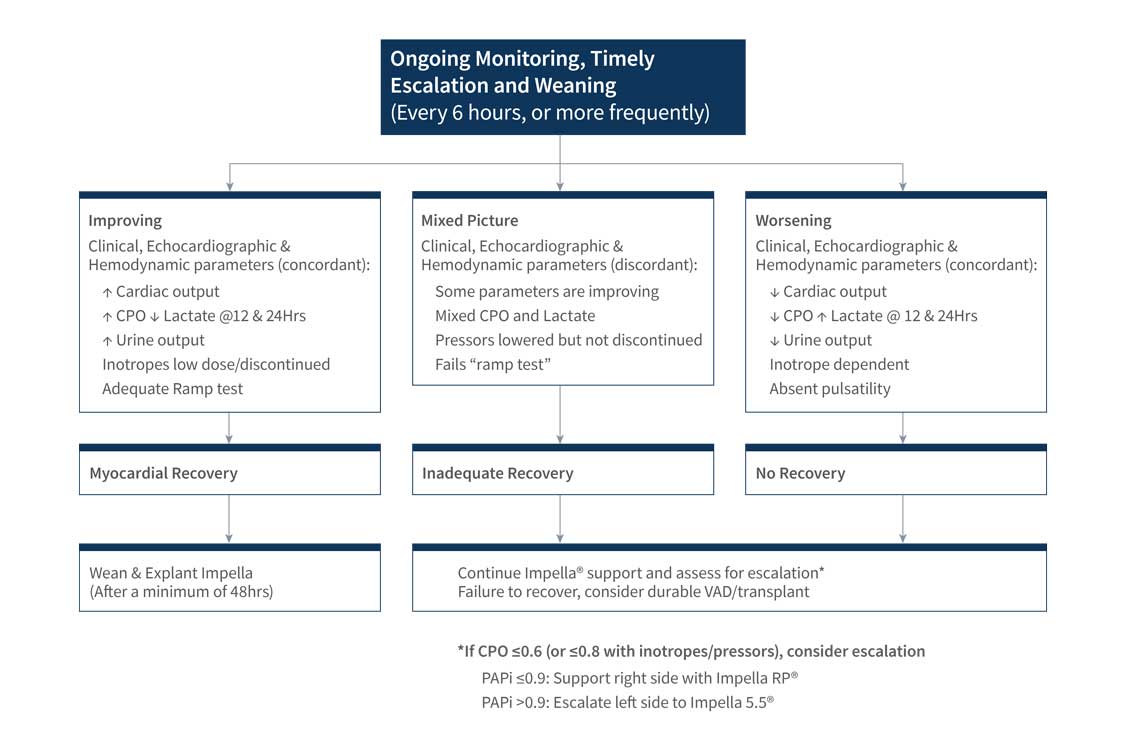 Which Patients Should be Considered for a Surgically-Implanted Impella® Heart Pump?
Significant hemodynamic deficit
Potential need to escalate support
Why escalate?
Unload the left ventricle
Increase end organ perfusion
Facilitate ambulation with axillary insertion of Impella 5.0® or Impella 5.5® with SmartAssist®
Resources from the Education Library
Escalation Strategies that Increase Unloading
Cardiothoracic Surgeon Mark Anderson, MD, discusses how cardiac surgery may help move the data closer to ≥80% survival-to-discharge quality measure in the National Cardiogenic Shock Initiative (NCSI) Study.
ECpella Therapy
Jacob Abraham, MD, Raymond Lee, MD, and Bindu Akkanti, MD, discuss ECpella therapy in this CAMP webinar moderated by Misty Casseus, MSN, RN.