AMI Cardiogenic Shock
Clinical Evidence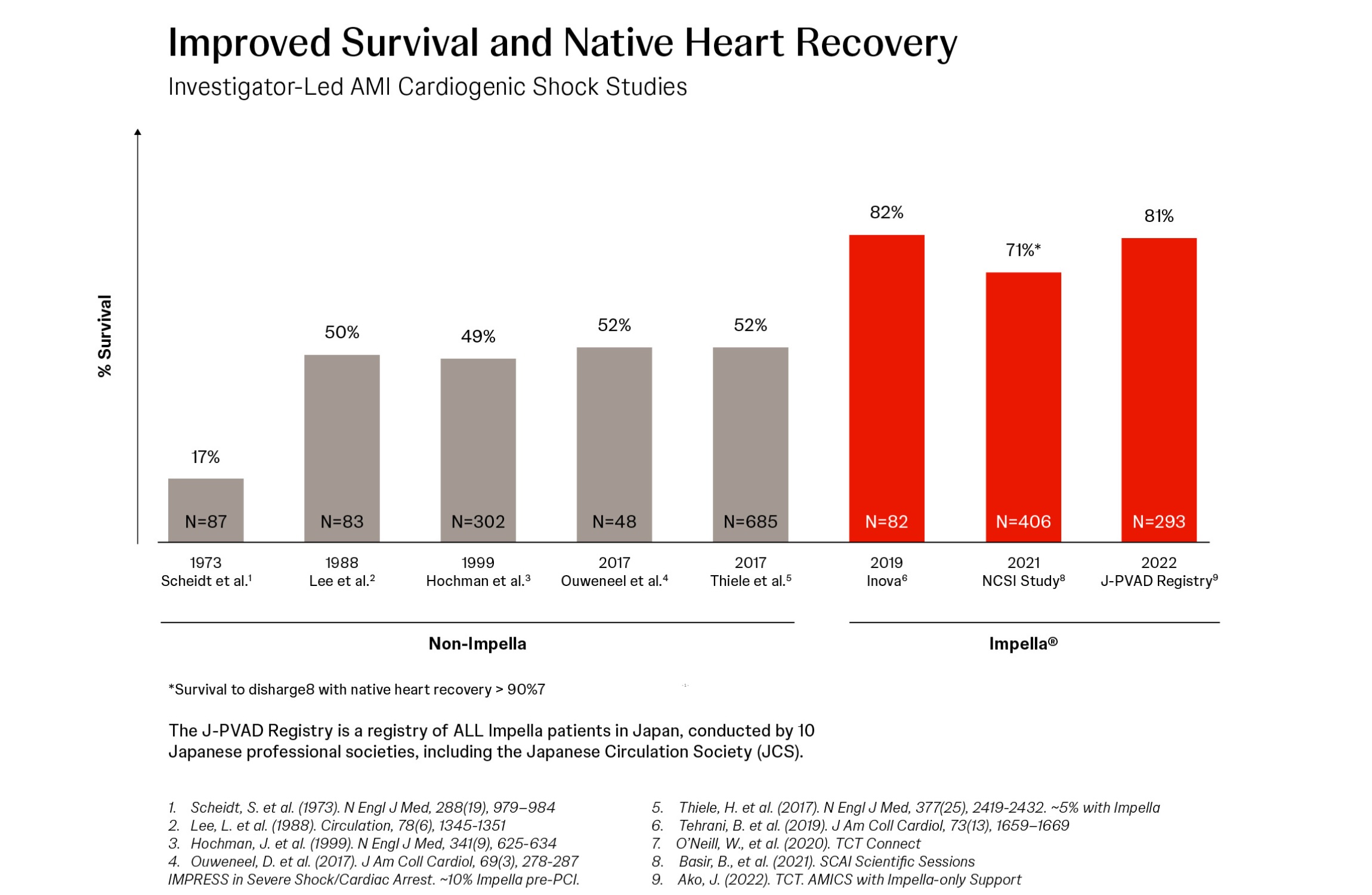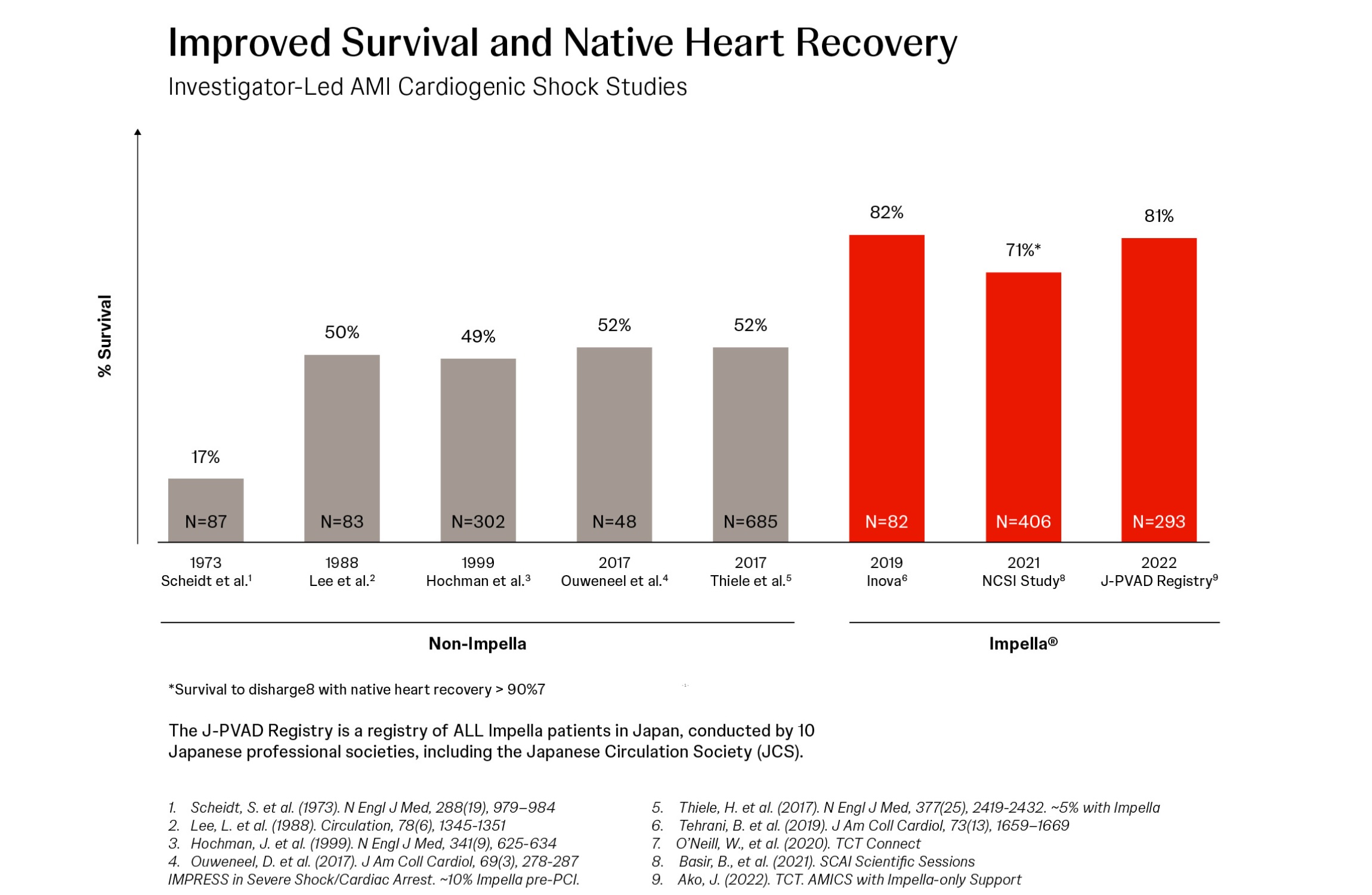 Best Practice Protocols Include 1-4
Identify CS early and Impella pre-PCI < 90 minutes
Aggressive down-titration of inotropes
Identify RV dysfunction early and support
Identify inadequate LV support and escalate
Systematic use of RHC to guide therapy
81% Survival at 30 Days in a Multi-Center, Multi-Society Study of Impella®-Supported AMI Cardiogenic Shock Patients
Junya Ako, MD, presents data from 593 consecutive patients with AMI cardiogenic shock (AMICS) supported with Impella heart pumps at 109 centers in Japan between October 2017 (when Impella heart pump was introduced in Japan) through January 2020. 
Impella Clinical Evidence has Established Safety and Effectiveness and Validated Best Practices
References
Tehrani, B. et al. (2019). J Am Coll Cardiol, 73(13), 1659–1669.
O'Neill, W., et al. (2020). TCT Connect.
Basir, B., et al. (2021). SCAI Scientific Sessions.
Ako, J. (2022). TCT. AMICS with Impella-only Support.